The Learning Environment During Residency

Registration

Open to DMU faculty and staff only. There is no cost to attend and registration is not required.
​ 
Series Description
The 2019 winter series of the IAMSE webinar program will focus on the role of the learning environment in health science education. The significance and importance of the learning environment is based on the assumption that a poor environment is associated with poor student performance, burn-out and stress. Numerous reports of students experiencing increased levels of unprofessional behavior and mistreatment on the part of faculty, residents, staff and other students have raised concerns about student well being, professional development, and accreditation requirements. As a result, a major emphasis on the part of health science educators today is to evaluate the learning environment, identify areas of concern, and take measures to address these issues.
The goal of this series is to raise awareness of the importance of ensuring a positive learning environment across health sciences education and to provide examples of systems and programs that have addressed this issue in an impactful manner. The introductory session will discuss the challenges in developing a conceptual framework for the learning environment, current limitations in measuring the learning environment, and initiatives designed to improve the learning environment. The remainder of the sessions will examine the current state of affairs in a variety of different health science settings. A panel will discuss these issues from the perspective of osteopathic, nursing and physician assistant educational programs.
We will gain insight into the issues and research being conducted on the global learning environment from some selected schools outside of the United States. We will explore the learning environment in graduate medical education (ACGME) and will conclude with an in-depth practical approach of how one medical school created a robust system to monitor the learning environment which will include case studies. It is anticipated that at the end of the series the audience will be more in-tuned with the importance of maintaining a healthy learning environment and be better equipped with practical applications for their educational programs.
Webinar Description
The Accreditation Council for Graduate Medical Education (ACGME) established the Clinical Learning Environment Review (CLER) Program in 2012 to provide institutions that train residents and fellows with formative feedback to improve patient care while optimizing the clinical learning environment (CLE) in the 6 CLER Focus Areas (Patient safety, Health care quality (including health care disparities), Care transitions, Supervision, Fatigue management, mitigation, and duty hours, Professionalism).

In the Fall of 2018, the ACGME released its second CLER National Report of Findings, which details findings from the second set of visits to nearly 300 ACGME Sponsoring Institutions with 3 or more core residency programs. During this session, we will present findings from the report, as well as discuss changes over time since the first cycle of CLER visits.
Speaker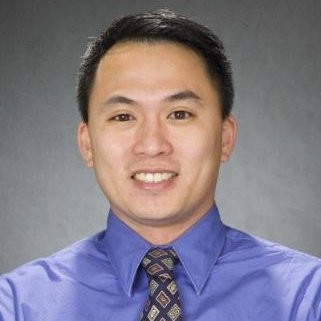 John Co, MD, MPH, CPPS, FAAP
Dr. Co is the Director of Graduate Medical Education at Partners HealthCare, Designated Institutional Official (DIO) for Brigham and Women's (BWH) and Massachusetts General Hospitals (MGH), and Director of Ambulatory Quality and Safety for the MassGeneral Hospital for Children, all in Boston, MA.  He is trained in health services research, and for 5 years served as associate program director for pediatric residency training at MGH.  He is certified by the American Board of Pediatrics (ABP) in General Pediatrics, and focuses his academic work in areas that are at the intersection of medical education, quality improvement, and patient safety.  Currently he serves as Co-Chair of the Accreditation Council for Graduate Medical Education (ACGME) Clinical Environment Review (CLER) Evaluation Committee and has served on several other national committees related to education and quality of care, including the ABP Foundation Board of Directors and is on the Editorial Board for Pediatrics.
Des Moines University
3200 Grand Avenue
Ryan Hall 181
United States
Des Moines University is located on a 22-acre campus in the heart of Des Moines, Iowa. Just west of downtown on Grand Avenue, the University is located in one of Des Moines' most prestigious neighborhoods. The campus is in a historic neighborhood filled with tree-lined streets and gracious older homes and businesses. Its central location makes it easy to access the rest of the city and outlying communities. The campus is close to the Des Moines International Airport, located on the bus line and just blocks from local shopping and downtown Des Moines.