Long-Term Care Information Seeking: What Does the Survey Say?

Registration

There is no cost to attend and registration is not required.
 
Target Audience
Des Moines University faculty, staff, and students.
Objectives
Identify sources for long-term care information.
Understand who uses the Internet to search for health and long-term care information.
Discuss the sociodemographic and other characteristics of Internet users who search for long-term care information. 
Speaker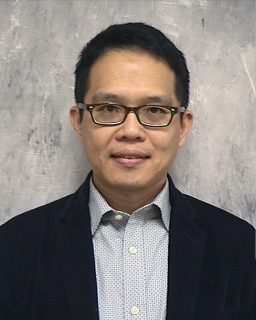 Darren Liu, DrPH
Associate Professor, Department of Public Health, Des Moines University
Dr. Liu started his MHA education career in 2009 after receiving his doctor of public health degree from the University of Pittsburgh. He has collaborated with several scholars on peer-reviewed articles, a book, and book chapters. His training in interdisciplinary areas includes public health, long-term care, healthcare management, statistics, and technology. His current research focuses on topics surrounding aging population, web-based public reporting, nursing home quality, and long-term care consumer health information seeking. This presentation is based on the results of his ongoing projects. Full biography. 
Des Moines University
3200 Grand Avenue
SEC #115
United States
Des Moines University is located on a 22-acre campus in the heart of Des Moines, Iowa. Just west of downtown on Grand Avenue, the University is located in one of Des Moines' most prestigious neighborhoods. The campus is in a historic neighborhood filled with tree-lined streets and gracious older homes and businesses. Its central location makes it easy to access the rest of the city and outlying communities. The campus is close to the Des Moines International Airport, located on the bus line and just blocks from local shopping and downtown Des Moines.