What Does the Fox Say? Insights on Human Craniofacial Evolution from Domesticated Canids
Registration

There is no cost to attend and registration is not required.
 

Target Audience
Des Moines University faculty, staff, and students.
Speaker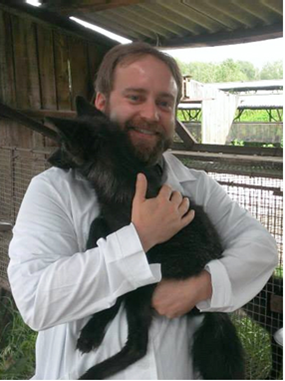 Scott Maddux, PhD
Assistant Professor, University of Missouri
Education
PhD in Anthropology,

University of Iowa, Iowa City, IA

MA in Anthropology, 

University of Iowa, Iowa City, IA

BA in Anthropology (Cum Laude), Texas A&M University, College Station, TX
Research
My research focuses on human evolution during the Middle and Late Pleistocene.  I am particularly interested in the distinctive craniofacial morphologies of Neandertals and anatomically modern H. sapiens, and the developmental, adaptive, and stochastic processes which produced them.  Related to these issues, I have specific interests in the relationship between size and shape of the human face, patterns of human craniofacial integration, and ecogeographical variation in human cranial morphology. To explore these topics, I employ multiple techniques and approaches, including linear and geometric morphometric analyses of human skeletal remains, and experimental modeling in non-human species. 
Current Projects
Neandertal facial morphology and evolution
Ecogeographical variation in human nasal morphology
Maxillary sinus morphology and function 
Facial sutures in craniofacial growth and development
Behavior-morphology linkage during canid domestication and human evolution
Des Moines University
3200 Grand Avenue
SEC #115
United States