Analyzing and Interpreting Food Consumption Data
Registration

There is no cost to attend and registration is not required.
 

Target Audience
Des Moines University faculty, staff, and students.
Objectives
Understand the challenges associated with the analysis of dietary intake data
Learn how to use the DRIs for dietary assessment
Gain additional insights about the current controversy associated with vitamin D requirements and intake recommendations
Speaker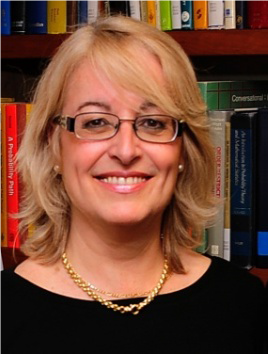 Alicia Carriquiry, PhD
Statistics, Iowa State University
Dr. Alicia Carriquiry has worked in the area of dietary assessment for over 20 years and has published extensively in top-tier journals in nutrition and nutrition epidemiology. She participated in the DRI process at the National Academy of Sciences that produced the recommended dietary intakes and has collaborated with researchers in government, academia and the private sector worldwide. In her presentation, Dr. Carriquiry will discuss the work of a group of researchers at Iowa State University in developing statistical tools to analyze food intake data that are used worldwide to answer questions of interest to health professionals.
Des Moines University
3200 Grand Avenue
SEC #115
United States