Trauma Research: Quick and Easy!
Registration

There is no cost to attend and registration is not required.
Hosted by the DMU Office of Research. Light refreshments will be served.
 
Target Audience
Des Moines University faculty, staff, and students.
Purpose
Our guest speakers from UnityPoint's Level I trauma center will talk about their work and how research fits into their clinical setting. Hint: It's never quick or easy.
Learning Objectives
Why a strong research program is a distinguishing component of a Level I trauma center's verification
The challenges of creating and sustaining a trauma research program at a community hospital 
How residents and students have been and can be utilized in the research process
Speakers
Carlos Pelaez, MD, FACS
Trauma Medical Director, UnityPoint Health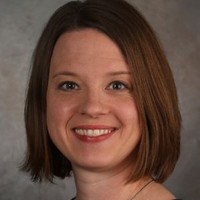 Sarah Spilman, MA
Research Data Analyst, UnityPoint Health 
Des Moines University
3200 Grand Avenue
Lecture Hall 3
United States
Des Moines University is located on a 22-acre campus in the heart of Des Moines, Iowa. Just west of downtown on Grand Avenue, the University is located in one of Des Moines' most prestigious neighborhoods. The campus is in a historic neighborhood filled with tree-lined streets and gracious older homes and businesses. Its central location makes it easy to access the rest of the city and outlying communities. The campus is close to the Des Moines International Airport, located on the bus line and just blocks from local shopping and downtown Des Moines.