Safety and Health from Farm to Fork

Registration

There is no cost to attend and registration is not required.
 
Target Audience
Des Moines University faculty, staff, and students.
Objectives
Explain strategies and challenges of local food farmers in Iowa.
Identify ways that local food can contribute to rural economies and food access.
Describe common hazards that contribute to injury and illness on farms.
Speaker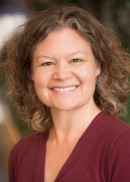 Brandi Janssen, PhD
Clinical Assistant Professor, Occupational and Environmental Health, University of Iowa College of Public Health
Dr. Janssen is trained as a cultural anthropologist. She is a Clinical Assistant Professor of Occupational and Environmental Health at the University of Iowa and Director of Iowa's Center for Agricultural Safety and Health. Her research examines the production and marketing of direct-market farmers in Iowa. She also conducts qualitative research related to school feeding programs, rural health, and agricultural safety and health.
Des Moines University
3200 Grand Avenue
SEC #115
United States