FM LQ: Functional Mobilization Lower Quadrant
July 13, 2017

to

July 16, 2017

Registration
Register at least one month prior to course commencement and receive a discount of approximately 10%.  
 
Purpose
This approach developed and taught by Gregory S. Johnson, PT, FFFMT, FAAOMPT, presents the dynamic principles and procedures of Functional MobilizationTM as an evaluation and treatment component of the Functional Manual Therapy® treatment model. Functional MobilizationTM couples active and resisted movement (PNF) with soft tissue and joint mobilization to facilitate normalization of mechanical, neuromuscular, and motor control dysfunctions. The participant is trained to evaluate each movement segment through the use of PNF patterns and to combine the selective pattern into the full trunk and extremity patterns. Instruction will emphasize the treatment of both hypomobile structures and the stabilization of hypermobile segments with prolonged holds to promote activation of the core muscle's contraction. Functional MobilizationTM dynamically integrates the principles and procedures of PNF with soft tissue and joint mobilization for each technique. Instruction will emphasize mobile and hypermobile structures, stabilize hypermobile articulations and reeducation of the motor system.
Audience
PT, PTA if attending with supervising PT or another PTA. OT with another OT or PT as partner. Each student is expected to attend all hours of instruction to receive a Certificate of Completion.  Any exceptions to this policy must be pre-approved in writing by the IPA Directors.
Prerequisite
FM I and PNF I. The Kaiser Vallejo Residency will no longer serve as a PNFI prerequiste substitute.
Required Equipment
Half Foam Roll (12" x 6" which measures 3" tall at the apex since the 6" round is cut in half) to use during the course.  You may order one from IPA and have it shipped directly to the course.  
Illustrated anatomy book.  We recommend Netter FH. Atlas of Human Anatomy, 5th Edition.  East Hanover, MNJ.  Novartis 1977.  Online anatomy applications work well if you have a way to access them during the course.  Other illustrated anatomy books are acceptable, but page numbers of specific illustrations from other books will not be referenced in the course.  Atlas of Human Anatomy books may be ordered on Amazon.com or www.us.elsevierhealth.com/netter/.
Supplies are shipped 2-3 weeks prior to the course.  Orders placed after the supplies have shipped will incur a fee to expedite your order, and may include charges for faster shipping.  An IPA Mobilization Belt will be provided to course participants.
Objectives
Develop specific Functional Mobilization™ progression strategies to enhance functional capacity of the lower quadrant.
Develop competence in the assessment and treatment of focus areas: lumbar spine, sacrum, innominate, coccyx, hip, knee and lower limb neurovascular treatment.
Develop home exercises to augment the treatment program.
Discuss the evidence for the FMLQ material.
Schedule
Schedule may necessitate changes due to travel restrictions of the instructor. The instructor will discuss any changes at the beginning of the course if applicable.
Thursday
4:30 pm
Check-In
5 pm

Introduction
Evaluation of gait
Treatment approach to the coccyx and sacrum

10 pm
Adjourn
Friday
9 am 

Treatment strategies for the innominates and hips and specific treatment of the lumbopelvic girdle in sitting

7 pm
Adjourn
Saturday
8:30 am

Pelvic patterns
Trunk patterns
Resisted rolling and gait
Hip patterns

7 pm
Adjourn
Sunday
8 am 

Knee
Hnee patterns
Foot and ankle patterns
Lower extremity patterns

4 pm
Adjourn
Breaks
Break food will be provided during the first break of the course on Thursday evening.  The break food is intended to be a snack, not dinner. No other food will be provided.  We suggest you bring a water bottle and feel free to bring your own snacks.
Lab Clothing 
Each participant's body must be accessible for observation and treatment.  Sports bra or halter top and shorts are appropriate for women. Shorts or swim trunks for men. Please refrain from wearing large or sharp jewelry.  A sweat suit is advisable between demonstrations, as temperatures may vary in the room.
Course Preparation
This 3 1/2 day workshop is quite demanding and intense.  Please come prepared and rested.  Have your fingernails clipped back and filed as some techniques require fingertip pressure.  Review your basic anatomy of the lower trunk muscles, joints and fascia.  You should also review course manuals from FM I and PNF I, as well as the articles listed below.  There will not be a review of FM I or PNF I at the course.  We strongly recommend that you have taken the pre-requisite course within three to five years to be updated with the current pre-requisite material.  This is especially important for PNF.   You will receive an IPA Mobilization Belt.  Please bring you own 1/2 foam roll to use during the course.
Required Reading
Recommended Reading
Purchase the Mike Baum PNF DVD for $30.  Email Mike directly at mike@oregoneurosportpt.com.
PNF in Practice.  Adler, Susan; Beckers, Dominiek; and Buck, Math.  3rd Revision Ed., NY: Springer Verlag, 2008. Chapers 4, 8, 10, 11 and 12.  All lower body patterns.  Available on amazon.com.
Trail Guide to the Body.  Biel, Andrew, Books of Discovery:  2001.  www.trailguidetothebody.com or bodytrail@aol.com.
Therapeutic Exercises for Spinal Segmental Stabilization in Low Back Pain.  Richardson, Carolyn; Jull, Gwedolyn; Hodges, Paul; and Hides, Julie.  United Kingdom:  Churchill Livingstone, 2nd edition.
Instructors
Cheryl Wardlaw, PT, MMSc, CFMT (Primary)
Cheryl Wardlaw has taught with the IPA since 1980. As a Senior Faculty member, she has achieved her Trainer status for Functional Mobilization I, PNF I, and Functional Mobilization Lower Quadrant. Cheryl serves as a Secondary Instructor for Functional Mobilization II and Functional Mobilization Upper Quadrant. In 2015, Cheryl also joined the Pelvic Girdle Puzzle Faculty as a Lead Instructor.
In 2011, following years of study into the role the nervous system, inflammation and the immune system can play in the resolution of pain, Mrs. Wardlaw wrote her patient focused book, Taming Pain: Lessons from the Trenches. She is very excited to bring her work to therapists and patients in a two day course (Taming Pain/ Taming Stress) in 2016.
Cheryl is also very proud to combine her artistic skills with her IPA experience to illustrate and produce the patient home exercise program: Functional Manual Therapy Exercise CD. Cheryl and her husband, Bruce, have also collaborated to design and produce a number of the manual therapy tools and products for the IPA.
Cheryl graduated with a Bachelor of Science in Biology from Georgia College at Milledgeville in 1975. She then completed a second Bachelor of Science, in Physical Therapy, at the Medical College of Georgia in 1977. Mrs. Wardlaw began working as a physical therapist at Emory University Hospital, Atlanta, GA, in 1977. In addition, she was a Senior Staff PT at Egleston Hospital for Children (Emory University) from 1979 to 1983, before taking a position as Supervisor of Clinical Education at Emory University Hospital. In May, 1987, Mrs. Wardlaw completed a Masters of Medical Science-Neurology/Education from Emory University. From 1985 to present, Mrs. Wardlaw has acted as the Manager of Inpatient and Outpatient Rehabilitation Services at Emory University Hospital. Cheryl founded Specialized Education Experiences in 1986 and serves as a consultant in continuing education design. Mrs. Wardlaw was certified with distinction as a Certified Functional Manual Therapist in 2004, and re-certified in 2014.
Mrs. Wardlaw has authored several articles and book chapters. These include: "Effects of Allopurinol in Duchenne Muscular Dystrophy", Archives of Neurology, May 1983. "Single Subject Study on Effect of Resistive Exercise and Stretching on an Adult Limb-Girdle Dystrophy Patient", Neurology Report, Vol. 7(4) 1983. "PNF: Proprioceptive Neuromuscular Facilitation", Textbook of Orthopedic Medicine, ed. Basmajian, 1992. She has received awards in clinical research and is currently investigating applications of Real Time Ultrasound to the FMT approach.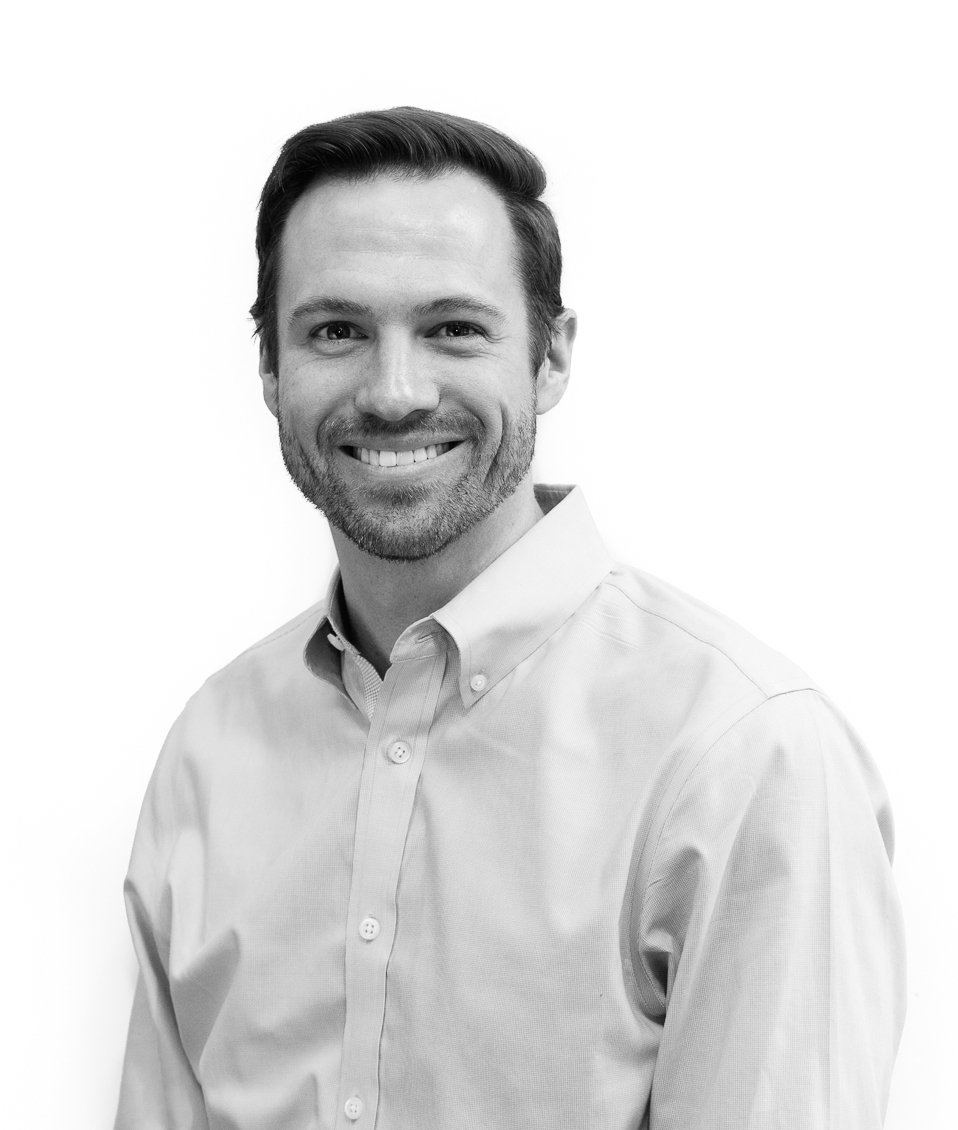 Ryan Johnson, PT, DPT, CFMT, FFMT, FAAOMPT
Ryan Johnson graduated from University of California San Francisco with his doctorate of physical therapy. After graduating, Ryan enrolled in the Institute of Physical Art's APTA Credentialed Orthopedic Residency in Eugene, Oregon mentoring under Michael Baum, PT, CFMT and Kent Keyser, PT, MS, OCS, COMT, ATC, CKTP, FFCFMT, FAAOMPT. He then moved to Delhi, India and worked for 3 months as Residency Co-Director/Instructor for the Institute of Physical Art's Functional Manual Therapy Residency program, where he was involved in training 14 Indian Physiotherapists in Functional Manual Therapy. Upon returning from India he tested for his Certification in Functional Manual Therapy (CFMT), which he passed with distinction (greater than 94% cumulative score). He then relocated to New York City, where completed the Institute of Physical Art's AAOMPT/APTA Credentialed Functional Manual Therapy Fellowship program under the direct mentorship of Dean Hazama, MPT, FFMT, FAAOMPT. After completing his fellowship, Ryan chose to stay in New York City where he continues to practice at the IPA Manhattan clinic. Ryan is a faculty member for the Institute of Physical Art, teaching several continuing education courses each year. Furthermore he sits on the research committee for the Functional Manual Therapy Foundation, and is currently involved with several research projects.
The instructors advertised for the course are the intended instructors. The final number of instructors will be determined by course enrollment. Every effort is made to hold the course with the scheduled instructors.  Course refunds or transfers will not be granted based on a change of instructors. Please note there may be instructor changes without prior notice. Multiple instructors are scheduled for each course. However, the actual number of instructors at a course will be determined by final enrollment.
Questions
The Institute of Physical Art, Inc.
43449 Elk Run
Steamboat Springs, CO 80487
970 870-9521
info@instituteofphysicalart.com
Des Moines University
3200 Grand Avenue
Academic Center 215
United States