Fascial Distortion Model 1
April 21, 2023

to

April 23, 2023
Registration

COST 
Physician (MD, DO, DPM): $500
Allied Health (PT, PA, Nurse, etc.): $400
Residents: $250
Students/Fellows: $150
You must log in or create an account before enrolling in this educational activity. 
Once logged in, please select the "REGISTER" tab to process your payment and complete your registration.
 
Target Audience
All interested healthcare providers are invited to attend. Unfortunately, massage therapists are not permitted to attend.
What is the Fascial Distortion Model?
The Fascial Distortion Model (FDM) is an anatomically based perspective for envisioning and treating orthopedic injuries and certain medical conditions that until now have been either resistant to treatment or healed slowly or incompletely with current methods. American physician Stephen Typaldos, D.O., is the originator and developer of the FDM. 
From its conception in 1991, Dr. Typaldos wrote, taught, and promoted the fascial distortion model approach to physicians and international osteopaths across the United States, Europe, and Japan. Since his untimely death in 2006, his methods have been promoted and taught by trained physicians and certified instructors through the American Fascial Distortion Model Association, The European FDM Association, and The FDM Asian Association.   
The clinical significance of FDM is that through its manual application, it can bring rapid and complete recovery to many previously inadequately treated musculoskeletal injuries such as pulled muscles, ankle sprains, frozen shoulders, knee strains, and a whole host of other athletic injuries. The FDM, however, is far more than just a collection of new manipulative techniques. Instead, it is a comprehensive and entirely fresh perspective of envisioning and understanding injuries that competitively challenges current approaches and is poised to revolutionize medicine. 
Purpose
Module 1 provides an extensive introduction to the Fascial Distortion Model (FDM), including the theory and concepts basic to diagnosing and treating FDM. The theory of FDM is defined and explained along with the likely outcomes with and without treatment. Extensive hands-on time is an integral part of this course. Diagnosis and treatment of shoulder, knee, and ankle injuries are highlighted in this course, with plenty of supervised practicum time so that practitioners can return to their offices with skills they can immediately utilize.
In its most narrow application, the fascial distortion model is a competitive and effective method of envisioning and treating a wide range of musculoskeletal injuries (as well as some medical conditions). However, the broader implications of FDM are that it offers anatomical insight (and thus predictability) into other current treatment methods and will, in the future, stimulate the development of even more effective medications, surgical procedures, and manipulative therapies.
REQUESTED ATTIRE
Comfortable athletic attire.
No large or sharp jewelry. 
Table Trainers
Elizabeth (Libby) Abbas, DO
Family Practice Physician, Decorah, IA
Jose Figueroa, DO, Diplomat AOBPM&R, FAAPM&R
Assistant Professor and Clinician, Doctor of Osteopathic Medicine Program, Des Moines University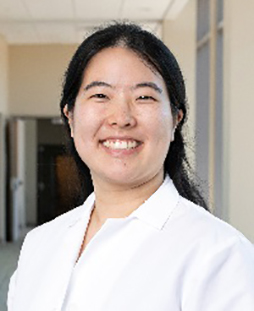 Erica Yamamoto, DO
Family Medicine, SSM Health
Instructor

Byron Perkins, DO
Dr. Perkins graduated from the University of Health Sciences, College of Osteopathic Medicine in Kansas City, MO, in 1984. He interned at Oklahoma Osteopathic Hospital in Tulsa and completed a residency in Osteopathic Family Practice at Doctor's Hospital in Columbus, Ohio. Board-certified in Osteopathic Family Medicine, his current practice focuses on primary care, mental health, wellness, musculoskeletal injuries, and Osteopathic Manipulative Treatment. He maintains hospital privileges at Providence Alaska Medical Center and Alaska Regional Hospital.
He began his medical practice at the Norton Sound Health Corporation in Nome. He practiced at the Alaska Native Medical Center in Anchorage before co-founding Cornerstone Clinic Medical and Counseling Center. Dr. Stephen Typaldos, DO, introduced him to the Fascial Distortion Model in 2004 and has been practicing in the model ever since. He was instrumental in founding the American Fascial Distortion Association in 2007 and served as its President from 2009-2011. He became a Certified FDM Instructor in 2008 and has lectured nationally (Alaska, Washington, Montana, Idaho, Hawaii, California, Oklahoma, Florida) and internationally (Africa, Japan, Mongolia, Austria). In 2010, the Center for Osteopathic Research and Education (CORE) was dedicated to Cornerstone Clinic. For the past 16 years, 90% of Dr. Perkin's clinical work has involved Osteopathic Manipulation utilizing the FDM.
His current affiliations include the Alaska Osteopathic Medical Association, the Alaska State Medical Association, the American College of Osteopathic Family Physicians, the American Fascial Distortion Model Association, and the American Osteopathic Association. He serves on the Board of Directors of the American Fascial Distortion Model Association in Bangor, ME, Alaska Medical Missions in Anchorage, AK, and Northwest University in Kirkland, WA. He has held Associate Clinical Faculty appointments at the University of Washington, School of Medicine (WWAMI), Pacific Northwest University and maintains teaching appointments with several other Osteopathic Colleges of Medicine, precepting medical students and Family Practice residents in Osteopathic Principles and Practice at Cornerstone Clinic.
Dr. Perkins grew up in Japan, where his parents were missionaries. He moved to Alaska in 1974 after graduating from High School in Tokyo. His lifelong desire has been to facilitate and participate in Medical Missions. He is an osteopathic physician who enjoys his work immensely. He is thankful for the opportunity to practice medicine and the gift he has received in the osteopathic profession. He values the opportunity to train others in the Fascial Distortion Model. He is gifted in teaching and is sought out by students and physicians for hands-on training in osteopathic medicine. He is passionate about treating the whole person, mind, body, and spirit. His legacy is in "Training the Next Generation." He says, "helping others is one of life's greatest blessings and most meaningful rewards.
All times listed are in Central Time. The agenda is subject to change.
Friday, April 21, 2023
5:00 pm
Registration and Dinner
5:30 pm
Introduction to the FDM, History, Terminology, Fascia, the Fascial Distortions
9:30 pm
Adjourn
Saturday, April 22, 2023
7:30 am
Breakfast
8:00 am
Diagnosis of Fascial Distortions/Clinical Progression
9:30 am
General Treatment of Fascial Distortions: Triggerband and Herniated Triggerpoints
10:15 am
Hands-on Treatment: Triggerband and Herniated Triggerpoints
11:10 am
Live Patients Demonstration
12:00 pm
Lunch
1:00 pm
General Treatment of Fascial Distortions: Continuum Distortion
1:45 pm
Hands-on Treatment: Continuum Distortion and Folding Distortion
2:30 pm
General Treatment of Fascial Distortions: Cylinder Distortion and Tectonic Fixation
3:10 pm
Hands-on Treatment: Cylinder Distortion and Tectonic Fixation
3:45 pm
Diagnosis and Treatment of Shoulder Conditions According to the FDM
4:30 pm
Live Patients Demonstration
5:00 pm
Adjourn
Sunday, April 23, 2023
7:30 am
Breakfast
8:00 am
Treatment of Shoulder Conditions Practicum
9:30 am
Diagnosis and Treatment of Sprained Ankles According to the FDM
10:00 am
Treatment of Ankle Sprains Practicum
10:45 am
Live Patients Demonstration
12:00 pm
Lunch
1:00 pm
Diagnosis and Treatment of Knee Conditions According to the FDM 
2:00 pm
Treatment of Knee Conditions Practicum
3:30 pm
Live Patients Demonstration
4:30 pm
Questions and Answers Session
5:00 pm
Adjourn
There are Six Distinct Fascial Distortions Identified
Triggerband: Distorted fascial band - The most common of all, triggerbands are twisted or wrinkled fascial fibers that cause a burning or pulling pain along fascial structures that are comprised primarily of linear fibers (such as fascial bands, ligaments, and tendons). When verbally describing their discomfort, athletes and other patients with triggerband injuries subconsciously make a sweeping motion with their fingers along the anatomical course of the injured fascial fibers 
Herniated Triggerpoints: Abnormal protrusion of tissue through the fascial plane - Rarely found in extremities, herniated triggerpoints are tiny pathological herniations of tissue through a fascial plane. The associated patient body language is a pushing of the tender area with the fingers (a subconscious attempt at reduction of the herniation). 
Continuum Distortion: Alteration of the transition zone between ligament, tendon, or other fascia and bone - Continuum distortions hurt in one spot and patients tend to point with one finger to a specific point of discomfort (but do not push on it or rub the involved area). 
Folding Distortion: Three-dimensional alteration of the fascial plane - Folding injuries commonly occur in the tissue around joints and are similar to what happens to a road map that unfolds and then refolds in a contorted condition. The chief verbal complaint expressed is "aching pain deep in the joint." 
Cylinder Distortion: Overlapping of cylindrical coils of fascia - Cylinder distortions cause pain primarily in non-jointed areas (and to a lesser extent in jointed areas) which cannot be reproduced or magnified with palpation. They are also responsible for a wide range of seemingly bizarre symptoms, such as tingling (paresthesia), numbness (diminished sensation), and pain that spontaneously seems to jump from one location to another. 
Tectonic Fixation: Inability of fascial surfaces to glide - When patients complain that their joint is stiff, they are describing a tectonic fixation. Thrusting manipulations (as performed by chiropractic adjustments or osteopathic high-velocity manipulation, as well as orthopedic manipulation under general anesthesia) are typical current and widely practiced methods of correcting tectonic fixations. However, in the FDM other manipulative, non-manipulative, medical, and surgical approaches are being designed and applied so that even the most stubborn frozen shoulders or stiff backs can be quickly and adequately treated. 
Des Moines University
3200 Grand Avenue
OMM Lab
United States
Des Moines University is located on a 22-acre campus in the heart of Des Moines, Iowa. Just west of downtown on Grand Avenue, the University is located in one of Des Moines' most prestigious neighborhoods. The campus is a historic neighborhood filled with tree-lined streets and gracious older homes and businesses. Its central location makes it easy to access the rest of the city and outlying communities. The campus is close to the Des Moines International Airport, located on the bus line, and blocks from local shopping and downtown Des Moines.
Travel
Hotel Accommodations
There are numerous hotels available in the Des Moines area. Below are a few options located downtown (close to campus), and more can be found on the DMU accommodations website. Some hotels offer shuttle service to DMU, but you must inquire with the hotel directly. Some hotels may offer a discount (based on availability). Mention DMU to your hotel to see if a discount may be available.
Des Moines Marriott – Downtown
700 Grand Avenue
Des Moines, IA 50309
515-245-5500
May offer discounted rates
Airport shuttle service
Restaurant and lounge
Health club and indoor pool
Hyatt Place Des Moines
418 6th Avenue
Des Moines, IA 50309
515-282-5555 or 888-591-1234
Airport shuttle service
Complimentary shuttle service to Des Moines University
Complimentary Hot American & Continental Breakfast
Fitness Center & Indoor Pool
DMU Discounted Rate (mention Des Moines University Corporate Rate)
Renaissance Savery Hotel – Downtown
401 Locust Street
Des Moines, IA 50309
800-514-4706
Airport shuttle service
Restaurant and lounge
DMU discount on standard rooms (based on availability)
ACCREDITATION STATEMENTS
MD: This activity has been planned and implemented in accordance with the accreditation requirements and policies of the Iowa Medical Society (IMS). Des Moines University (DMU) is accredited by the IMS to provide continuing medical education for physicians. DMU designates this live activity for 20.0 AMA PRA Category 1 Credit(s)™. Physicians should claim only the credit commensurate with the extent of their participation in the activity.
DO: Des Moines University (DMU) is accredited by the American Osteopathic Association (AOA) to provide osteopathic continuing medical education for physicians. DMU designates this activity for a maximum of 20.0 AOA Category 1-A credits and will report CME and specialty credits commensurate with the extent of the physician's participation in this activity.
DPM: Des Moines University (DMU) is approved by the Council on Podiatric Medical Education as a provider of continuing education in podiatric medicine. DMU has approved this activity for a maximum of 20.0 continuing education contact hours.
Nurse: Des Moines University is Iowa Board of Nursing approved provider #112. This live activity has been reviewed and approved for 20.0 continuing education contact hour(s). Nurses must attend the entire session to receive credit. Partial session credit is prohibited and will be forfeited.
Other healthcare providers: This live activity is designated for 20.0 AMA PRA Category 1 Credit(s)™.
EDUCATIONAL GRANTS
No ineligible company provided financial support for this continuing education activity.
DISCLOSURE
The speaker(s) will disclose if any pharmaceuticals, medical procedures, and devices discussed are investigational or unapproved by the U.S. Food and Drug Administration (FDA). The determination of educational content and the selection of speakers is the responsibility of the activity director. 
Relevant to the content of this educational activity, the following individual(s) have no conflict(s) with ineligible companies to disclose:
Elizabeth (Libby) Abbas, DO - Table Trainer
Jose S. Figueroa, DO, Diplomat AOBPM&R, FAAPM&R - Activity Director, Planning Committee Member, and Table Trainer
Sarah Parrott, DO, FAAFP - Planning Committee Member
Bryon Perkins, DO - Instructor
Erica Yamamoto, DO - Table Trainer
Disclaimer
The information provided at this activity is for continuing education. It is not meant to substitute for the independent medical judgment of a healthcare provider relative to diagnostic and treatment options of a specific patient's medical condition. The content of each presentation does not necessarily reflect the views of Des Moines University.
Available Credit
20.00

AMA PRA Category 1 Credits™

20.00

AOA Category 1­A

20.00

CE Contact Hour(s)

20.00

CPME

20.00

IBON
CANCELLATION POLICY
All cancellations must be received in writing at cme@dmu.edu.
A nonrefundable administrative fee of $100 will be charged for all cancellations.
No refunds will be given three (3) business days before the activity start date.
Canceled registrations can be transferred to another individual for the same activity.
Individuals who fail to attend the activity (no-shows) will not receive any refund. Forfeited fees may not be applied to any other activity.