Physician Mental Health: Preventing Suicide and Building Resilience
Registration

Cost
IHA Member Rate: $ 175
Non-IHA Member: Rate $205
If you have questions, please contact Jenni Dixon at dixonj@ihaonline.org.
 
Target Audience
Physicians, nurses, CEOs, CNOs, COOs.
PROGRAM OVERVIEW
Awareness of high rates of burnout, depression and suicide in physicians and other health care professionals is leading to changes within the medical profession at all levels. Most mental health problems can be effectively managed, but real and perceived barriers such as confidentiality concerns and fear of negative ramifications on one's reputation, licensure or hospital privileging keep many physicians from addressing their mental health needs. Unattended distress has ramifications for physicians as well as the health care industry and patient safety.
In addition to individual risk factors and stress load, institutional culture plays a critical role leading physicians to rationalize distress as part of their professional identity. There are several initiatives with demonstrated effectiveness in medical settings which can be scaled up for greatest impact: education and stigma reduction efforts, policies and procedures that treat mental health on par with physical health and efforts that promote an overarching culture of respect. Further strides can be made by addressing hospital and state licensing forms' questions related to mental health, ensuring that questions pertain to competence rather than illness or replacing questions altogether with a statement encouraging proactive actions to protect physician mental health and safe practice.
Educational Need
The facts about mental health and suicide in the academic medicine community are sobering. Physicians and trainees have higher rates of burnout, depressive symptoms, and suicide risk than the general population. A 2015 meta-analysis of 17,500 residents over 50 years estimated that 28.8 percent of resident physicians experienced significant depressive symptoms. Another prospective intern cohort study found that 24 percent of interns developed suicidal thoughts within three months of starting their internships. Yet ironically, doctors are less likely than other members of the public to seek mental health treatment. 
Physicians have traditionally lived within a culture of silence when it comes to mental health. Loathe to draw attention to self-perceived weakness, we commonly cloak experiences of anxiety, worry, or shame and carry out our mission. We rationalize significant distress as part of our identity as physicians. While a certain amount of bucking up and forging through is adaptive, this coping strategy can go too far, ignoring serious deterioration of mental health.
There are multiple barriers that keep physicians and trainees from accessing mental health care—confidentiality concerns, time constraints, or uncertainty about whether treatment would improve things. Some physicians have often unfounded or outdated worries about the potential for negative ramifications on one's reputation, licensure, or hospital privileging. Lastly, like many high-functioning, driven professionals, we often have a blind spot that keeps us from clearly recognizing the seriousness of mental health changes in ourselves.
Not seeking help when we become overwhelmed can lead to disillusionment with our work, burnout, and serious conditions, including major depression, anxiety disorders, and substance use problems. Another potential downstream consequence is self-medicating. A 2013 postmortem study of data from the Centers for Disease Control and Prevention National Violent Death Reporting System revealed that physicians who died by suicide have 20–40 times the rate of benzodiazepines, barbiturates, and antipsychotic medications in their systems than non-physicians, which points to self-treatment. Not getting the help we may need can also lead to disrupted personal relationships, a higher likelihood of medical error in practice, and an increased risk for suicide.
Over a period of 15 years at UCSD, we lost more than 10 physicians and trainees to suicide. As happens for many communities, we reached a tipping point when a prominent and very revered faculty physician took his life. Collectively, we realized that tolerating the culture of silence was no longer an option.
Learning Objectives
Summarize the risk and protective factors of suicide in physicians.
Discuss the role of stigma as a barrier to seeking change and developing positive culture change.
Differentiate the gender differences for female and male physicians related to suicide risk.
Discuss individual as well as organizational strategies to prevent suicide and burnout.
Speaker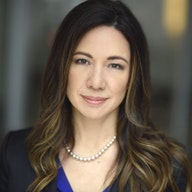 Christine Moutier, MD
Chief Medical Officer, American Foundation for Suicide Prevention
Dr. Christine Moutier knows the impact of suicide firsthand. After losing colleagues to suicide, she dedicated herself to fighting this leading cause of death. As a leader in the field of suicide prevention, Dr. Moutier joined AFSP in 2013, and has revitalized AFSP's Education team, re-launched its Loss & Healing department, and expanded AFSP's support to include those with lived experience of suicide.
She has testified before the U.S. Congress and spoken at the White House, she was the host of AFSP's documentary on surviving suicide loss, The Journey, and has appeared as an expert in The New York Times, The Washington Post, Time magazine, The Economist, The Atlantic, the BBC, NBC, CNN, and other print and television outlets.
Throughout her career she has focused on fighting stigma related to mental health and help seeking. Training healthcare leaders, physicians, and advocacy groups, Dr. Moutier has sought to change the healthcare system's approach to mental health, to optimize care for those suffering from mental health conditions. In addition to co-founding AFSP's San Diego Chapter, Moutier co-led a successful suicide prevention and depression awareness program for University of California's health science faculty, residents, and students, which featured AFSP's groundbreaking Interactive Screening Program.
Since earning her medical degree and training in psychiatry at the University of California, San Diego, Moutier has been a practicing psychiatrist, professor of psychiatry, dean in the medical school, medical director of the Inpatient Psychiatric Unit at the VA Medical Center in La Jolla, associate director of the UCSD Outpatient Psychiatry Services Clinic, and she attended the Consultation-Liaison Service and Neuropsychiatric and Behavioral Medicine Unit at UCSD Medical Center. She also served as a co-investigator for the Sequenced Treatment Alternatives to Relieve Depression study (STAR*D), a large National Institute of Mental Health trial on the treatment of refractory depression.
Moutier has authored numerous articles and book chapters for publications such as the Journal of the American Medical Association, Academic Medicine, the American Journal of Psychiatry, the Journal of Clinical Psychiatry, Psychiatric Times, Depression and Anxiety, and Academic Psychiatry.
Relevant to the content of this CME activity, Dr. Moutier indicated she has no financial relationships to disclose.
References
Moutier, C. (2014), Tactics of the War on Suicide. Depress Anxiety, 31: 961–963. doi:10.1002/da.22345
Mata DA, Ramos MA, Bansal N, Khan R, Guille C, Di Angelantonio E, Sen S. Prevalence of Depression and Depressive Symptoms Among Resident Physicians - A Systematic Review and Meta-analysis. JAMA. 2015;314(22):2373–2383. doi:10.1001/jama.2015.15845
Guille C, Zhao Z, Krystal J, Nichols B, Brady K, Sen S. Web-Based Cognitive Behavioral Therapy Intervention for the Prevention of Suicidal Ideation in Medical Interns - A Randomized Clinical Trial. JAMA Psychiatry. 2015;72(12):1192–1198. doi:10.1001/jamapsychiatry.2015.1880
Shanafelt TD, Balch CM, Dyrbye L, Bechamps G, Russell T, Satele D, Rummans T, Swartz K, Novotny PJ, Sloan J, Oreskovich MR. Special Report: Suicidal Ideation Among American Surgeons. Arch Surg. 2011;146(1):54–62. doi:10.1001/archsurg.2010.292
West CP, Huschka MM, Novotny PJ, Sloan JA, Kolars JC, Habermann TM, Shanafelt TD. Association of Perceived Medical Errors With Resident Distress and Empathy: A Prospective Longitudinal Study. JAMA. 2006;296(9):1071–1078. doi:10.1001/jama.296.9.1071
Center C, Davis M, Detre T, Ford DE, Hansbrough W, Hendin H, Laszlo J, Litts DA, Mann J, Mansky PA, Michels R, Miles SH, Proujansky R, Reynolds III CF, Silverman MM. Confronting Depression and Suicide in Physicians: A Consensus Statement. JAMA. 2003;289(23):3161–3166. doi:10.1001/jama.289.23.3161
Continuing Education Credit
DO: Des Moines University (DMU) is accredited by the American Osteopathic Association (AOA) to provide osteopathic continuing medical education for physicians. DMU designates this program for a maximum of 1.0 AOA Category 2-A credits and will report CME and specialty credits commensurate with the extent of the physician's participation in this activity.
MD:  This activity has been planned and implemented in accordance with the accreditation requirements and policies of the Iowa Medical Society (IMS) through the joint providership of Des Moines University (DMU) and the Iowa Hospital Association. DMU is accredited by IMS to provide continuing medical education for physicians. DMU designates this live activity for a maximum of 1.0 AMA PRA Category 1 Credit(s)TM. Physicians should claim only the credit commensurate with the extent of their participation in the activity.
Other: This live activity is designated for 1.0 AMA PRA Category 1 Credit(s)TM. 
Educational Grants
No commercial interest provided financial support for this continuing education activity.
Disclosure
Everyone in a position to control the content of this educational activity will disclose to the CME provider and to attendees all relevant financial relationships with any commercial interest. They will also disclose if any pharmaceuticals or medical procedures and devices discussed are investigational or unapproved for use by the U.S. Food and Drug Administration (FDA). Determination of educational content and the selection of speakers is the responsibility of the activity director. Firms providing financial support did not have input in these areas. The information provided at this CME activity is for continuing education purposes only and is not meant to substitute for the independent medical judgment of a healthcare provider relative to diagnostic and treatment options of a specific patient's medical condition. The content of each presentation does not necessarily reflect the views of Des Moines University.
Available Credit
1.00

AMA PRA Category 1 Credits™

1.00

AOA Category 2­A

1.00

CE Contact Hour(s)
Registration

Cost
IHA Member Rate: $ 175
Non-IHA Member: Rate $205
If you have questions, please contact Jenni Dixon at dixonj@ihaonline.org.


Recordings Policy
Recordings will only be provided to those who have registered for the program.
Registration Policy
Each organization that registers is required to provide an email address.

The email address listed will be sent log-on information and handouts at least 24 hours before the webinar.

Registration fee is charged per phone line.

Multiple individuals from the same institution may participate for the same fee.

No shows will be billed.
Cancellation / Refund Policy
A full refund will be given to all cancellations received 10 or more business days prior to the program.

A $25 administration fee will be charged to all cancellations received six to nine business days prior to the program.
No refunds will be given to cancellations received five or fewer business days prior to the program.

Refunds will be calculated by the date received and the IHA business days remaining prior to the program.

IHA reserves the right to cancel the program due to insufficient enrollment in which case pre-registered participants will be notified and full refunds provided.

All cancellations and substitution requests must be emailed to Ellen Waller (iharegistration@ihaonline.org).