C3 De-Escalation: Session I
Target Audience
Physicians, counselors, psychotherapists, psychologists, social workers, addition counselors, case managers, marriage and family therapists, nurses, mental health professionals. 
Description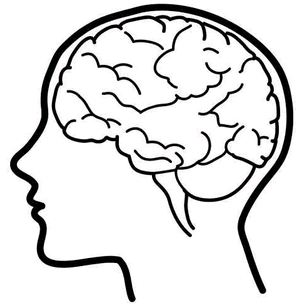 C3 De-escalation is provided in two sessions.  Each session is three hours. Participants must attend Session I and Session II in order to complete the training. Participants can register for sessions at any of the offered locations.
C3 de-escalation was developed in the southside of Chicago by Andra Madea where she was able to identify patterns of behaviors in escalated clients. Through research at Northwestern University and the University of Chicago, she was able to link brain research on aggression to many of the same behaviors that she was observing in the community and was able to work with the ACT team in Chicago. Based on research from Dr. John Gottman and Dr. Amy Arnstein, C3 de-escalation was developed as a tool to improve safety, decrease stress, lower injury and arrest rates while empowering the client to develop better coping skills. This 6 hour course will allow you to use those same strategies and interventions to de-escalate others safely and confidently.
Purpose
The purpose of this training is to provide simple and easy to use techniques to help de-escalate clients calmly and safely. This is completed by learning about brain circuitry, adrenaline and how it affects the brain and identifying the stages of escalation to respond appropriately and safely. This training is purposefully simple so that it can be applied across a broad range of professions in a wide variety of settings.
C3 De-escalation® targets a breakdown in the brain. Stress or anger– i.e. "losing it"– causes a physical to short-circuit. Brain sections that handle self-restraint, reason and consequences essentially disconnect. This can result in outbursts of aggression, agitation or reckless behavior. We've all experienced this to some degree. However, someone with mental health or addiction issues is more vulnerable, often with worse consequences. C3 provides three groups of techniques to help the brain calm down and stabilize:
Calm: Stress chemicals trigger the short-circuit. C3 provides ways to lower the stress chemicals, giving circuits a chance to re-connect.
Circuit: Since parts of the brain disconnect, C3 provides ways to cue disconnected parts and jump-start the circuit.
Connection: Typically, there's a "lead time" before the actual explosion. If we notice the signs and intervene wisely, we can stop the explosion before it happens. C3 shows how to connect the dots: spot the pattern, head off the eruption.
Learning Objectives
Prevent mental health crises
Understand how adrenaline affects the brain and its circuitry
Effectively develop and strengthen skills to de-escalate calmly and safely
Leave with an easy-to-use workbook to guide your process
Decrease police calls or emergency room visits
Improve safety for clients, staff, and others
Decrease negative outcomes such as jail time or broken relationships
Outline
Breaking down the impact of adrenaline on the brain
Higher and emotional brain functions and impact
Breaking down the physical and mental signs of Adrenaline Overload (aka Flooding) in the brain 
What to do about Flooding
Understanding flooding and you
Identify simple techniques to decrease adrenaline in the brain
Recognizing signs in yourself
Develop a way to bring yourself out of flooding and planning ahead of a stressful day
Body language and respect
Recognize the importance of body language 
Understand how to use Mirror Neurons 
Listening with empathy, equity and dignity
Circuits and the brain
Identify techniques to re-engage the higher brain
Connecting the dots
Using a 5 stage escalation scale to head off aggression early
Determine the differences between anger and hostility
Look for patterns and create a plan 
CHI Health Mercy Hospital
800 Mercy Drive
United States
Speakers
Marla Smith, LMHP, LMHC
Behavioral Health Coach, Heartland Family Service
Sonia Keffer, MA
Learning and Development Training Coordinator, Heartland Family Service 
Mary Beth Roskens, MFCS
Services Intake Coordinator, Heartland Family Service 
Disclosures
Relevant to the content of this educational activity, the following individual(s) do not have any financial relationship(s) with commercial interest companies to disclose.
Marla Smith, LMHP, LMHC, Activity Director and Speaker
Sonia Keffer, MA, Speaker
Mary Beth Roskens, MFCS, Speaker
Relevant to the content of this educational activity, the following individual(s) have a financial relationship(s) with commercial interest companies to disclose.
Andra Medea, MA, Planning Committee Member, Creator of C3 De-Escalation and receives royalties from books she has authored 
Continuing Education Credit
MD:  This activity has been planned and implemented in accordance with the accreditation requirements and policies of the Iowa Medical Society (IMS) through the joint providership of Des Moines University (DMU) and Southwestern Iowa Mental Health and Disability Services. DMU is accredited by IMS to provide continuing medical education for physicians. DMU designates this live activity for a maximum of 3.0 AMA PRA Category 1 Credit(s)™.  Physicians should only claim credit commensurate with the extent of their participation in the activity.
DO: Des Moines University (DMU) is accredited by the American Osteopathic Association (AOA) to provide osteopathic continuing medical education for physicians. DMU designates this program for a maximum of 3.0 AOA Category 2-A credits and will report CME and specialty credits commensurate with the extent of the physician's participation in this activity.
Nurse: Des Moines University is Iowa Board of Nursing approved provider #112. This live activity has been reviewed and approved for 3.0 continuing education contact hour(s). No partial credit awarded.​
Other Health Professionals: This live activity is designated for a maximum of 3.0 AMA PRA Category 1 Credit(s)™.
Educational Grants
No commercial interest company provided financial support for this continuing education activity.
Disclaimer
Everyone in a position to control the content of this educational activity will disclose to the CME provider and to attendees all relevant financial relationships with any commercial interest. They will also disclose if any pharmaceuticals or medical procedures and devices discussed are investigational or unapproved for use by the U.S. Food and Drug Administration (FDA). Determination of educational content and the selection of speakers is the responsibility of the activity director. Firms providing financial support did not have input in these areas. The information provided at this CME activity is for continuing education purposes only and is not meant to substitute for the independent medical judgment of a healthcare provider relative to diagnostic and treatment options of a specific patient's medical condition. The content of each presentation does not necessarily reflect the views of Des Moines University.
Available Credit
3.00

AMA PRA Category 1 Credits™

3.00

AOA Category 2­A

3.00

CE Contact Hour(s)

3.00

IBON