AViD - No One Is Coming to Save Us

Free and open to the public. First come, first served seating.

No One Is Coming to Save Us
*Named one of the best books of 2017 by Entertainment Weekly, W Magazine, Bustle, The Millions, Babble, Redbook, Elle, Nylon and The Chicago Review of Books.*
The Great Gatsby brilliantly recast in the contemporary South: a powerful first novel about an extended African-American family and their colliding visions of the American Dream. No One Is Coming to Save Us is a revelatory debut from an insightful voice that combines a universally resonant story with an intimate glimpse into the hearts of one family. The book has been widely praised, with critics complimenting it as a tale of humanity and one with profound, meaningful characters. The book was selected by Sarah Jessica Parker and the American Library Association as the first book in their Book Club Central program.
Author
Stephanie Powell Watts is the author of the novel No One Is Coming to Save Us and several short stories. Watts' debut story collection, We Are Taking Only What We Need, won the Ernest J. Gaines Award for Literary Excellence in 2012. The collection was also named one of the best summer reads in 2013 by O: The Oprah Magazine. Watts grew up in North Carolina, attended college at UNC-Charlotte, and got her PhD from the University of the Missouri. She is now a professor at Lehigh University in Pennsylvania.
Ms. Powell Watts's stories explore the lives of African Americans in fast food and factory jobs, working door to door as Jehovah's Witness ministers, and pressing against the boundaries of the small town, post-integration South. Her debut novel, titled No One Is Coming to Save Us, follows the return of a successful native son to his home in North Carolina and his attempt to join the only family he ever wanted but never had. As Ms. Powell Watts describes it, "Imagine The Great Gatsby set in rural North Carolina, nine decades later, with desperate black people."
Born in the foothills of North Carolina, with a PhD from the University of Missouri and a BA from the University of North Carolina at Charlotte, she now lives in Bethlehem, Pennsylvania where she is an associate professor at Lehigh University.
Moderator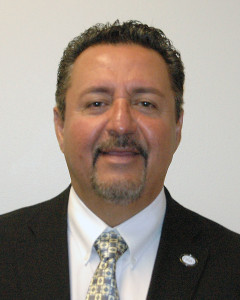 Dr. Rich A. Salas serves as the Chief Diversity Officer for Multicultural Affairs at Des Moines University. In this role, he is responsible for multicultural programming and providing training in the area of cultural competency. Dr. Salas earned his Master's degree in Human Resources and PhD in Educational Leadership at Colorado State University. Diversity at Des Moines University is a campus environment that offers a broad spectrum of cultural differences, life experiences, and distinct characteristics.
Related Links
Des Moines University
3200 Grand Avenue
Student Education Center Auditorium
United States
Des Moines University is located on a 22-acre campus in the heart of Des Moines, Iowa. Just west of downtown on Grand Avenue, the University is located in one of Des Moines' most prestigious neighborhoods. The campus is in a historic neighborhood filled with tree-lined streets and gracious older homes and businesses. Its central location makes it easy to access the rest of the city and outlying communities. The campus is close to the Des Moines International Airport, located on the bus line and just blocks from local shopping and downtown Des Moines.