Interested in completing an international rotation or internship in 2021? Join us for a live informational session by registering using one of the links below. All webinars are in US Central Time. If you are unable to attend a live session, please email globalhealth@dmu.edu to request the recording.
DO Students
Monday, January 6, 5 - 6 pm CST
Thursday, January 9, 12 - 1 pm CST
DPM Students
Tuesday, January 7, 5 - 6 pm CST
MHA and MPH Students
Wednesday, January 8, 5 - 6 pm CST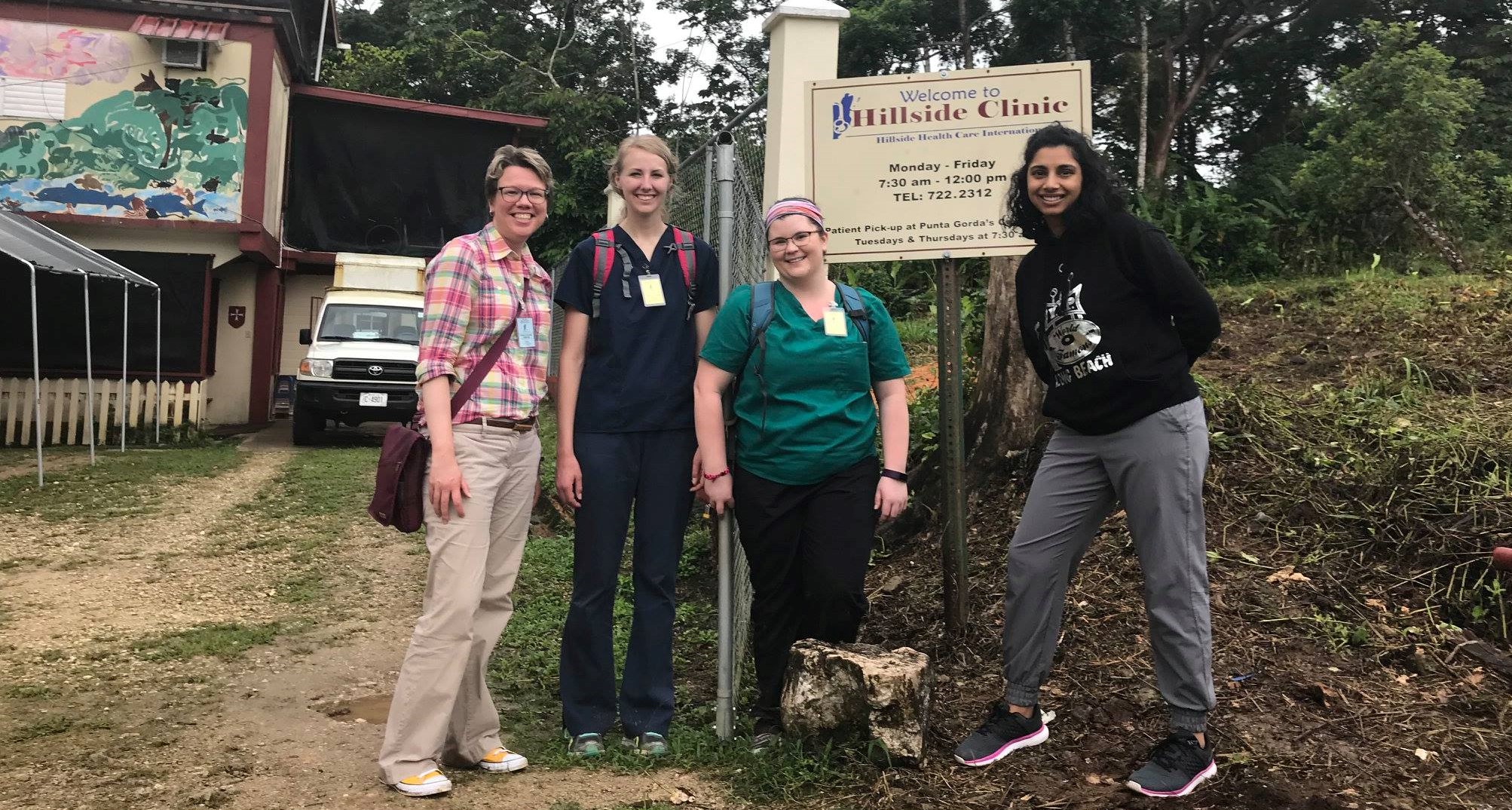 Director of Global Health, Sondra Schreiber, with Abby Stroeh, DO'18, Julie Risinger, DO'18, and Asha Mada, DO'18, at Hillside Clinic in southern Belize.