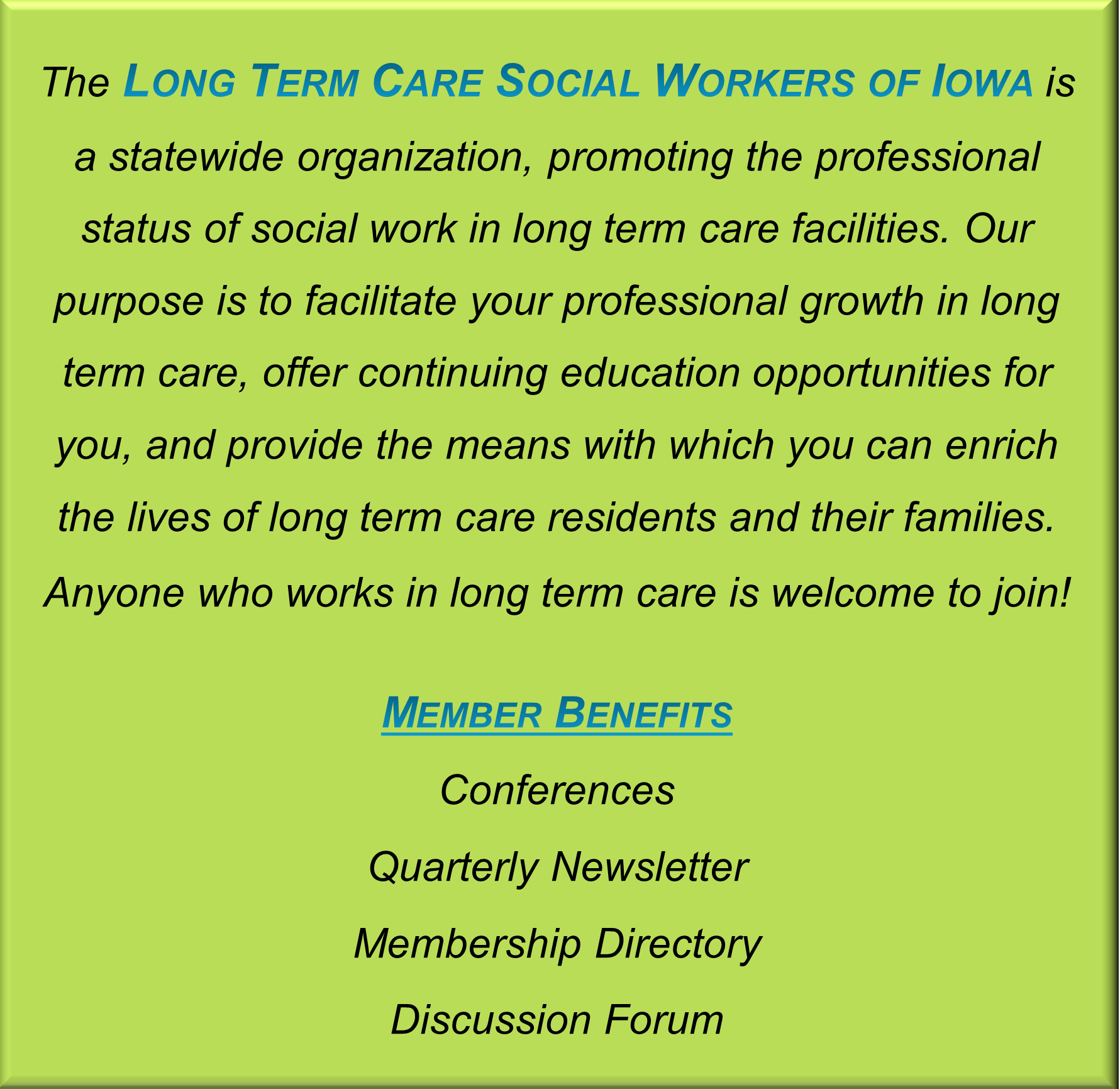 Resources
LTCSWI Services & Membership Benefits
At the very heart of our organization are the services we provide for our members.  Currently we provide the following services: conferences, newsletters, directory, and discussion forum. Conferences are held twice annually; a two-day conference in the spring and a one-day conference in the fall. CEU's are provided by LTCSWI. Newsletters are published quarterly and include timely articles pertaining to the field of social work in long-term care. Additionally, a directory is published annually to assist you in locating other Social Workers in your area. Members are also invited to connect with their peers, share insights, and help solve problems through participation in a discussion forum.
Download the application and become a member today. Return completed application materials to:
LTCSWI
1040 Market Street
Carlisle, IA 50047
Contact Ceci Johnson, Executive Director, via email or call 515-989-6068 for more information.
---
Return to the virtual exhibit hall.