The Iowa Veterans Home (IVH) was founded in 1887 and is located in Marshalltown's northwest corner. Originally the Iowa Soldiers Home, the facility serves approximately 400 Iowa veterans and is fifth in the nation for size of State Veterans Homes.  The IVH campus spans over 150 acres.
Over 800 IVH employees carry out the mission everyday: To provide a continuum of care to Iowa's veterans and their spouses in an environment focusing on personal choice and individualized services to enhance their quality of life.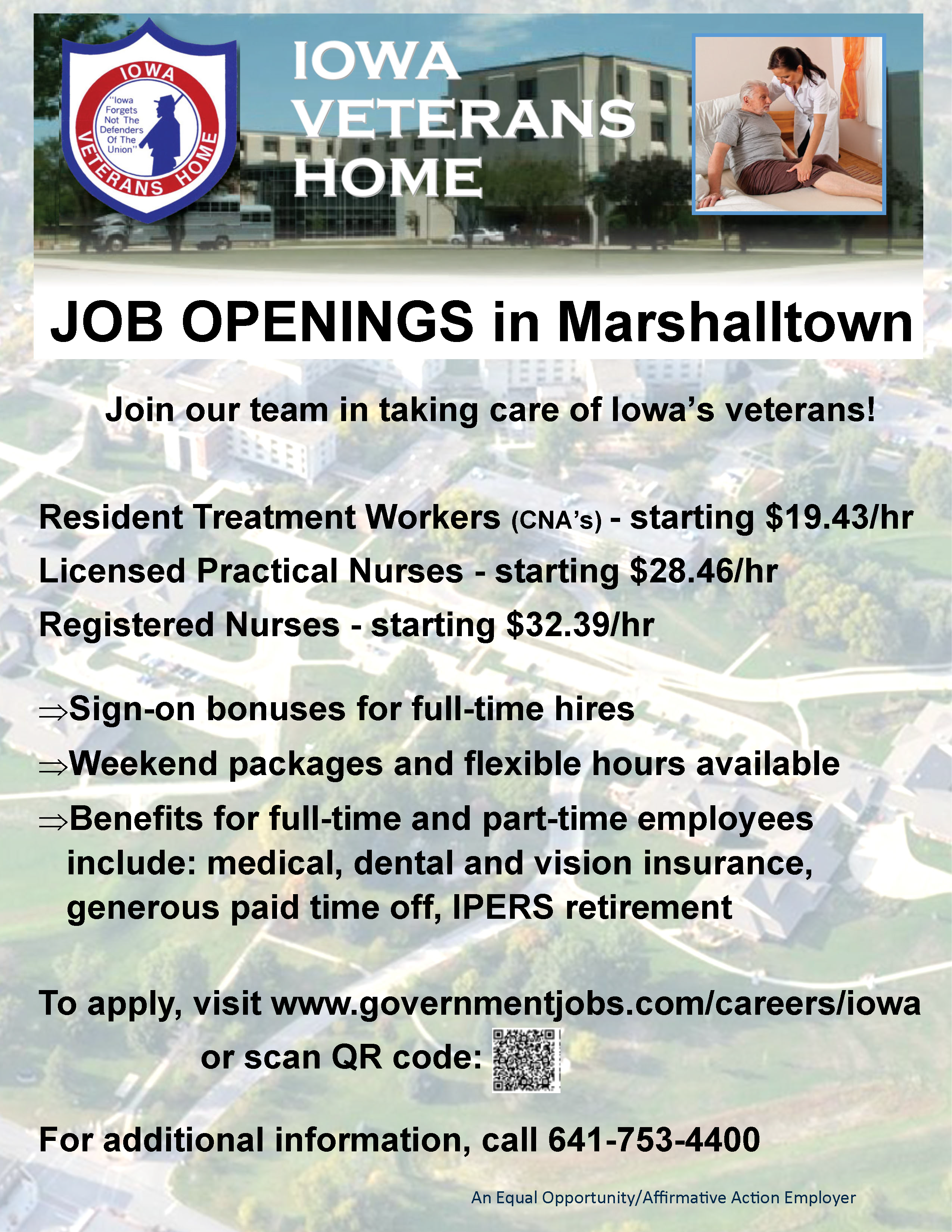 Resources
View current job openings at the Iowa Veterans Home
The Iowa Veterans Home offers outstanding benefits:
Pre-taxed comprehensive medical, dental, and life insurance
Long-term disability insurance
Deferred compensation program
Iowa Public Employees Retirement System
Retirement Investors Club (RIC)
Paid vacation leave 
Accrual of sick leave
9 paid holidays per year
Flexible medical spending account
Employee assistance program
Download the IVH informational brochure
This brochure can be printed and shared with individuals who may benefit from the individualized care that all IVH residents receive. It includes information about IVH services, eligibility requirements, cost of care, historical information, and more! 
For additional information about recruitment, email Tanya Gardner or call 641-753-4400. For information related to admissions, email Jason Matteson or call 641-753-4325.
---
Return to the virtual exhibit hall.