At Broadlawns Medical Center, our dedicated staff of over 1,200 employees and 100 physicians work together to provide high-quality healthcare that is coordinated, compassionate and cost-effective. The Broadlawns Medical Center campus includes an acute care hospital, emergency services, inpatient and outpatient services, lab and radiology services, mental health services, specialty clinics, dentistry, and a 24-hour crisis team.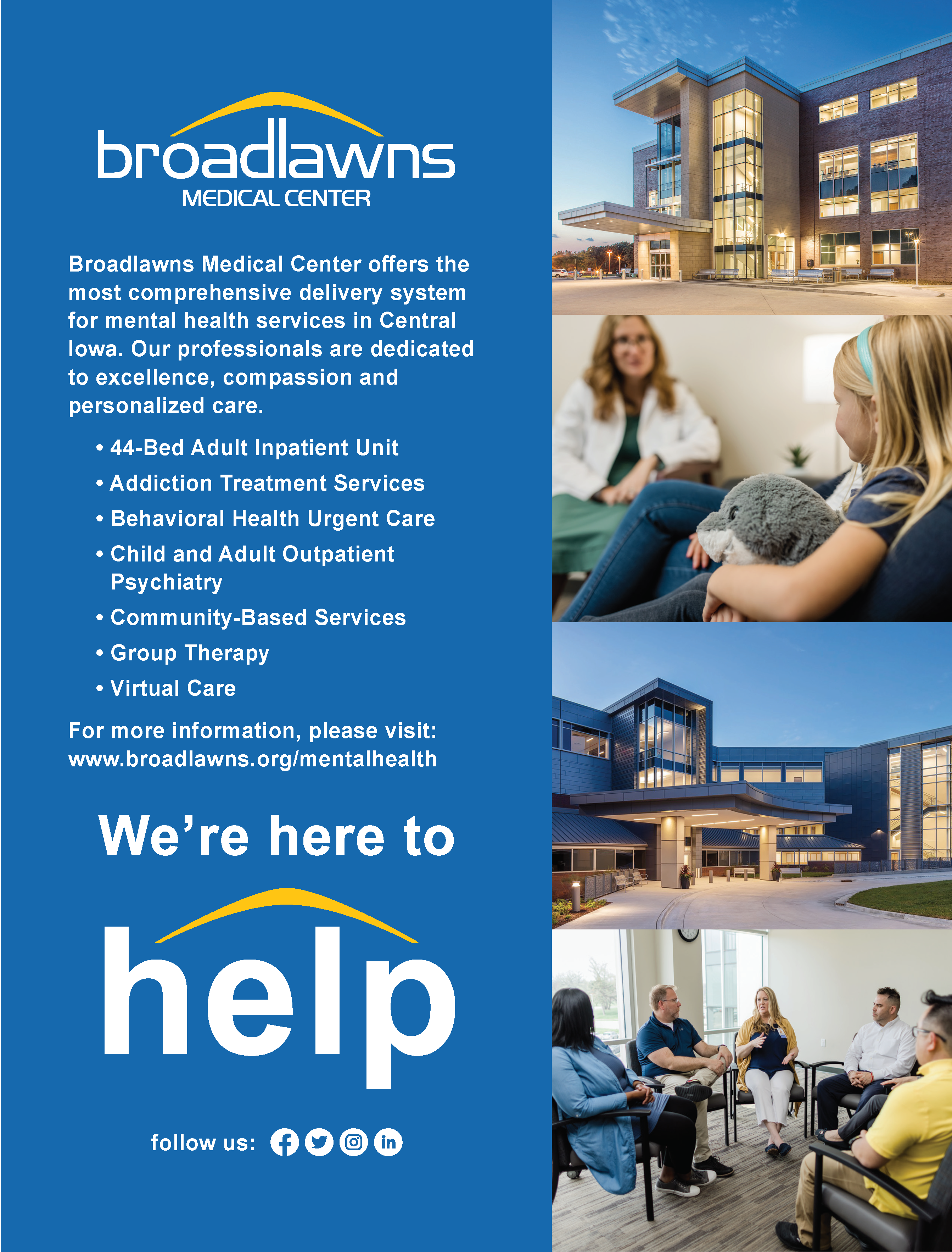 Resources
Mental Health Services at Broadlawns Medical Center
Broadlawns Medical Center offers the most comprehensive delivery system for mental health services in Central Iowa. Our professionals are dedicated to excellence, compassion and personalized care.
Call 515-282-5695 for more information about outpatient mental health services.
Broadlawns Geriatric and Memory Center is dedicated to assisting patients who are dealing with memory loss and age-related health concerns. Our emphasis is to improve an elderly patient's health, well-being and quality of life. Our experienced providers complete a comprehensive review of a patient's medical history, medications, nutritional plan, physical impairments, home environment and any other influences that contribute to overall health and well-being. We assist our patients with setting realistic healthcare objectives that can be achieved in a dignified and respectful manner. 
Providing care for:
Memory loss
Psychological and social concerns
Frequent falls
Wandering
Depression
Unexplained weight loss
Decline or lack of independent functioning
Osteoporosis
Call the Broadlawns Geriatric and Memory Center at 515-282-5700 for more information.
---
Return to the virtual exhibit hall.