OUR MISSION
The Alzheimer's Association leads the way to end Alzheimer's and all other dementia - by accelerating global research, driving risk reduction and early detection, and maximizing quality care and support.
OUR VISION
A world without Alzheimer's and all other dementia. ®
ALZHEIMER'S ASSOCIATION IOWA CHAPTER
Currently, more than 6 million Americans are living with Alzheimer's disease or other dementia, and 11 million are serving as their caregivers. The Alzheimer's Association works to address this crisis by providing education and support to the millions who face dementia every day while advancing critical research toward methods of treatment, prevention, and, ultimately, a cure.
The Alzheimer's Association Iowa Chapter serves the over 66,000 Iowans living with Alzheimer's or dementia and the 98,000 caregivers nationwide. We are dedicated to serving all communities with dementia: Alzheimer's disease, vascular dementia, frontotemporal dementia, Lewy Body Dementia, or mild cognitive impairment. All of our services are free of charge.
Alzheimer's Association Iowa Chapter Overview
STAY CONNECTED
Volunteer: alz.org/iowa/volunteer
Website: https://www.alz.org/iowa
24/7 Helpline: 800.272.3900
Hablamos Español: 414.431.8811
E-News: Sign up for our weekly e-newsletter
Social Media: @alziowa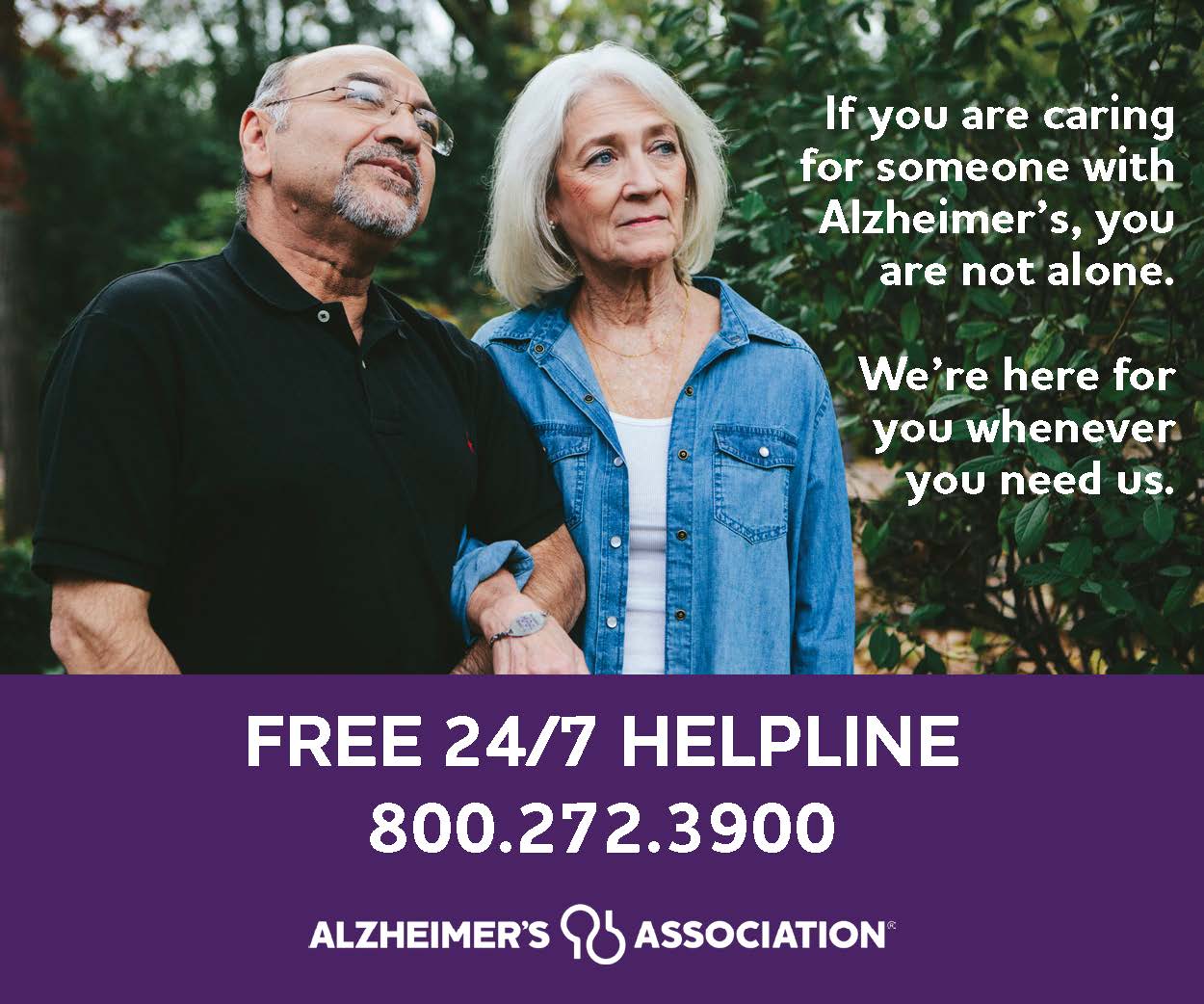 ---
Return to the virtual exhibit hall.