The Association for Frontotemporal Degeneration (AFTD) is the leading U.S. nonprofit working to improve the lives of people with frontotemporal degeneration (FTD), their care partners, and loved ones. We envision a world with compassionate care, effective support, and a future free of FTD. 
The video does not start automatically. Click play to start the video. Please make sure your volume is turned on to hear the narration.
RESOURCES
FTD is the most common form of dementia for people under 60. Getting an accurate diagnosis is often far more of a challenge than it should be for families. FTD is often misdiagnosed as Alzheimer's disease (AD) or some other neurological disorder or psychiatric problem, including depression. On average, it currently takes 3.6 years to get an accurate diagnosis. The diagnosis of FTD requires a thorough history, verified by a care partner or caregiver, and a neurological examination. Ensure you know how to help your patients by reading more about FTD in the FTD Overview handout.
Find Help with FTD - Resources Handout
This list outlines a variety of resources that are available to you. Additional resources about FTD and how AFTD can help you and your patients, including material about clinical criteria, diagnosis, treatment, and other resources for health professionals, are found on our website.
CONTACT
Email (info@theaftd.org) The Association for Frontotemporal Degeneration or call the HelpLine (866)-507-7222.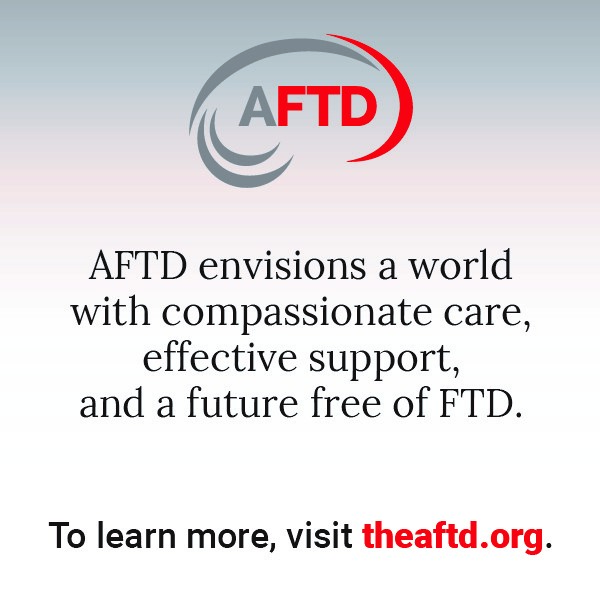 ---
Return to the virtual exhibit hall.