PGP: The Pelvic Girdle Puzzle
June 22, 2019

to

June 23, 2019
Registration

Regular Price: $661
Early Bird: $595 (One month prior to the course)
Click here to register (Coming soon)
 
Audience
PT, PTA, OT, SPT
Attendees agree to utilize all skills of evaluation, assessment and treatment learned in this course to the extent allowed under the regulations of their professional practice act. By registering you acknowledge that your attendance does not represent authorization by the IPA, or any of its officers, to utilize any of the material learned which may lie outside of the strict interpretation of your practice act.
Purpose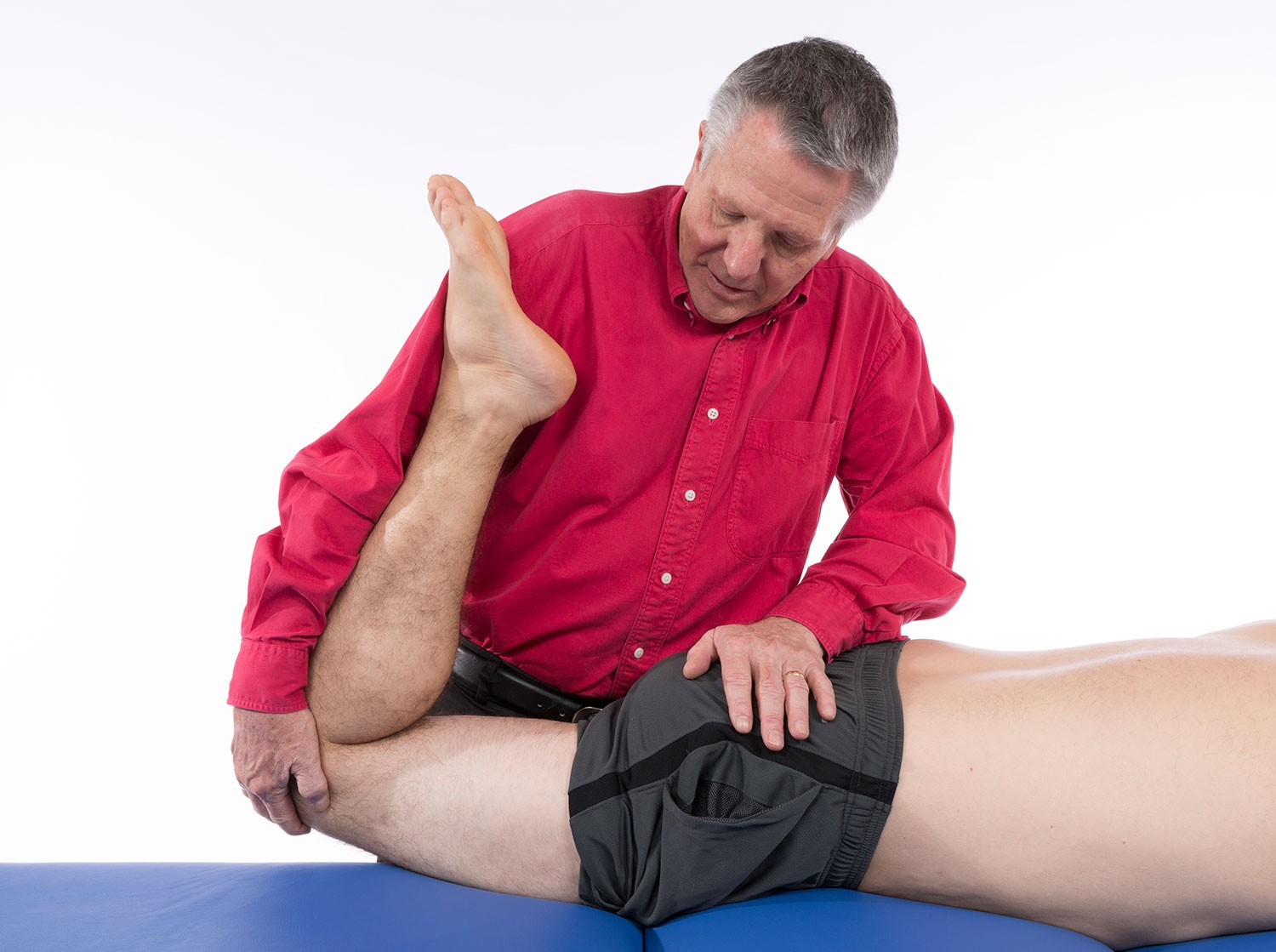 This course is a lab-intensive introduction to the Functional Manual Therapy® system for the management of the pelvic girdle. Explore the biomechanical and functional impact of the pelvis on the kinetic chain both above and below the pelvis.  In the Functional Manual Therapy® (FMT) treatment approach, management of the pelvic girdle an essential aspect of patient care for the restoration of efficient mobility, alignment and motor control of the human system.  Participants will be instructed to utilize a clinical reasoning framework for examination, evaluation, and treatment planning for the management of the patient with decreased function secondary to neuro-musculoskeletal impairments of the pelvic girdle. The systematic FMT® treatment approach allows for seamless transitions between evaluation and treatment of identified impairments as an ongoing process in a session-to-session (reflection-on-action) and moment-to-moment (reflection-in-action) basis.
The participants will be guided through the utilization of Functional MobilizationTM for treatment of mechanical dysfunctions including joints, soft tissues, visceral and neurovascular structures. Functional MobilizationTM is a dynamic, three-dimensional treatment strategy which utilizes active, resisted and/or passive movements to specifically mobilize mechanical restrictions.  FMT® is rooted in the principles of Proprioceptive Neuromuscular Facilitation (PNF), which is the foundation for the manual handling skills which will be instructed for the management of the neuromuscular function impairments (decreased efficiency of muscular initiation, strength and endurance) and motor control deficits. Additionally, participants will be trained to utilize observation of gait as an essential component of examination/evaluation and re-evaluation.
Objectives 
Participants will develop an understanding of:
The biomechanical and functional relationship of the pelvis to the trunk and extremities. 
The 8 specific biomechanical motions of the innominate 
The specific functional and accessory motions of the sacrum in relationship to L5 and in relationship to each innominate 
The specific functional and accessory motions of coccyx, and implications on kinetic chain and whole body function 
Structural and functional goals for treating the pelvic girdle
Participants will develop the hands on skills to:
Palpate and evaluate the mechanical capacity of the coccyx, sacrum, innominate, L5, hip and surrounding soft tissues, neurovascular structures and viscera
Assess the neuromuscular function and motor control of the lumbo-pelvic region
Utilize advanced manual therapy treatment skills of FMT to enhance function of the pelvic girdle
Integrate immediate neuromuscular re-education and motor control training following treatment of mechanical capacity 
Participants will develop the ability to:
Link the information gathered through objective evaluation with structural and functional deficits observed in the patient to create rational explanations of the impact of identified dysfunctions with patient reported complaints.
Synthesize the information gained through objective and subjective evaluations with the goal of treating towards a more efficient pelvic girdle structure and function to create a realistic prognosis for each patient
Utilize patient education and novel concepts for home exercise programs to empower patients to help themselves
Correlate current literature related to treatment of the pelvic girdle.
Course Schedule
Saturday
7:30 am: Check-in
8 am - 6 pm: Instruction
Sunday
Prerequisites
None
Required Course Preparation
Prior to the classroom portion of this course, all students must complete required course preparation.  The preparation for PGP includes two short videos and a quiz. Plan to spend approximately half an hour learning this important information. Once enrolled in a course, required course preparation can be found by logging on to your IPA account and selecting "My Upcoming Courses."  If you have any trouble accessing the required course preparation please call the IPA office at 970-870-9521 for assistance.
iPads and iPhones do not support flash which is required for the quiz portions of the pre-course work. Videos are viewable, but a computer will be needed to complete all quizzes. Also, please note that approved CEUs may vary depending on individual states' treatment of Online vs. Classroom Instruction.
Self review of pelvic girdle anatomy.
It is recommended that each participant reviews the Bibliography and read any article they are unfamiliar with prior to the course.  All Course Bibliographies
Additionally, please have your fingernails clipped back and filed, as some techniques require fingertip pressure.
Required Equipment
Half Foam Roll (12" x 6" which measures 3" tall at the apex since the 6" round is cut in half) to use during the course.  You may order from IPA or a number of other venders.  Orders that are received three weeks prior to a course, and clearly request shipment to a course, may be shipped directly to the course.  All other orders will be shipped to the address given on the order.  Order Half Foam Roll
Instructor Note  
The instructors advertised for the course are the intended instructors. The final number of instructors will be determined by course enrollment. Every effort is made to hold the course with the scheduled instructors. Course refunds or transfers will not be granted based on a change of instructors. Please note there may be instructor changes without prior notice. Multiple instructors are scheduled for each course.  However, the actual number of instructors at a course will be determined by final enrollment.
Breaks
Break food will not be provided during the course.  Lunch for both days will be on your own. We suggest you bring a water bottle and feel free to bring your own snacks.  
Attendance
Each attendee is expected to attend all hours of instruction to receive a Certificate of Completion. Any exceptions to this policy must be pre-approved in writing by the IPA Directors.
Lab Clothing
Each participant's body must be accessible for observation and treatment.  Sports bra or halter-top and shorts are appropriate for women.  Shorts or swim trunks for men.  Please refrain from wearing large or sharp jewelry.  A sweat suit is advisable between demonstrations, as temperatures may vary in the room.
Questions
The Institute of Physical Art, Inc.
43449 Elk Run
Steamboat Springs, CO 80487
970 870-9521
info@instituteofphysicalart.com
Des Moines University
3200 Grand Avenue
Academic Center 215
United States
Des Moines University is located on a 22-acre campus in the heart of Des Moines, Iowa. Just west of downtown on Grand Avenue, the University is located in one of Des Moines' most prestigious neighborhoods. The campus is in a historic neighborhood filled with tree-lined streets and gracious older homes and businesses. Its central location makes it easy to access the rest of the city and outlying communities. The campus is close to the Des Moines International Airport, located on the bus line and just blocks from local shopping and downtown Des Moines.
Travel
Hotel Accommodations
There are numerous hotels available in the Des Moines area. Below are a few options located downtown (close to campus), near the airport and west of Des Moines. Some hotels offer shuttle service to DMU, but you must inquire with the hotel directly. Some hotels may offer a discount (based on availability). Mention DMU to your hotel to see if a discount may be available.
Des Moines Marriott – Downtown
700 Grand Avenue
Des Moines, IA 50309
515-245-5500
May offer discounted rates
Airport shuttle service
Restaurant and lounge
Health club and indoor pool
Hyatt Place Des Moines
418 6th Avenue
Des Moines, IA 50309
515-282-5555 or 888-591-1234
Airport shuttle service
Complimentary shuttle service to Des Moines University
Complimentary Hot American & Continental Breakfast
Fitness Center & Indoor Pool
DMU Discounted Rate (mention Des Moines University Corporate Rate)
Renaissance Savery Hotel – Downtown
401 Locust Street
Des Moines, IA 50309
800-514-4706
Airport shuttle service
Restaurant and lounge
DMU discount on standard rooms (based on availability)
16 Contact Hours
Before registering for a course you should verify approved CEUs with your state licensing board or association. State rules are subject to change. IPA courses are approved for the state in which the course is held.